Managing Director
---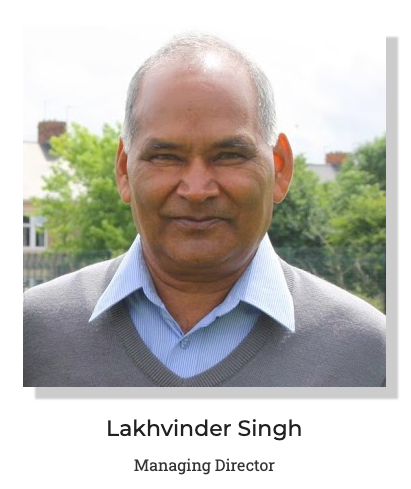 G N D Public School came into existence on 1st July, 1994 with just having the strength of 38 students. It is run and managed by Guru Nanak Dev Society.
The aim of institution is to impact quality education at a reasonable cost. Affiliated to CBSE, a 10+2 co-ed with Science and Commerce Streams at +2 level, the school seek to prepare the students for a free expression of their inborn talents and provide opportunities to students to express and exchange their creative ideas in various fields, as well as to form in them habits of Piety, Virtue, Discipline (and self sufficiency, to train them to become dutiful children) of their parents and responsible citizen of their motherland India.
The school considers the formation of character the first essential of any sound educational system, so great stress is laid on the development of high ides, gentle behaviour, moral values and the service of the nation.
The method of education followed in the school is the system taught and practised by great educators, It is based on conviction, prevention of faults, paternal correction and the fear of God.
Principal
---
G N D Public School provides an environment in which every student discovers and realizes his inborn potential. We create self-awareness amongst children and help in capacity building. We are concerned about the overall health and wellbeing of learners encompassing their mental, physical, emotional and spiritual dimensions.
In the firm belief that "Good education is the high road to personal and national progress", the school aims at drawing out what is best in the child, through appropriate learning experiences and opportunities, a desire to learn, not just in the classroom, but all the time making it an on-going process through life.
The school strives to foster in the student a sense of values and an appreciation of his/her own culture, tradition and heritage, as well as of what is good in other cultures. The challenging task of nurturing tender budding minds in the school is being looked after with poise, grace and commitment by dedicated teachers.
Parents are requested to extend their whole hearted cooperation to the school authorities for the success of the students and school. Their cooperation is also solicited in maintaining discipline and providing a conducive environment for all around development of a child.
Vision
Our vision is to empower students to acquire, demonstrate, articulate and value knowledge and skills that will support them, as life-long learners, to participate and contribute to the global world and practice the core values of the school: Respect, tolerance and inclusion and excellence.
Mission
The mission of the school is to develop it students and to responsible, well informed, environmentally aware citizens and useful members of the society, discovering and developing individual potential acquainting them with various facts of fast emerging information technology
Motto
The motto of our school is – Rise, Shine, and Glorify.